We treat your pet as if they were our own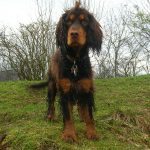 At Pet Necessities Professional Dog Walking, we strive to provide quality care that is tailored to meet the needs of both you and your pet.
Whatever your requirement; whether you are at work, on a day out, or your dog has seemingly endless amounts of energy, we will give you peace of mind that your dog will be happy, relaxed and well looked after with the very best care.
Our walks are tailored to cater for individual needs and unlike many other companies we will reinforce your dog's training to ensure he doesn't develop bad habits when in our care. Your dog will be happy, well stimulated and have fun when he exercises with Pet Necessities!  We insist on only walking four dogs at once.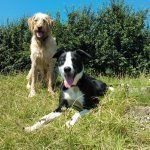 Pet Necessities Dog Walking and Pet Care will be carried out by Nicola Tanner (formerly Wilkinson) APDT01098, Dog Trainer at Pet Necessities Professional Dog Training. She is trained in canine first aid, fully insured, DBS checked and experienced in handling and training dogs.  Further information on Nicola can be found here.
Based in Egham and covering surrounding areas, our services are personal and flexible. We appreciate that it is not always possible to give your pet the attention they deserve. For this reason we also offer a range of services including puppy visits, cat feeding and small animal sitting. We recognise that each pet has individual needs and preferences and for this reason we have a close working relationship with our clients to ensure we provide the very best care for your furry friend.
We include a free initial consultation to get to know your dog, identify personal requirements and ensure both parties are happy with the arrangement.
Our vehicle is fitted with custom-made crates to ensure your pet is safe when travelling.