Description
Created from an eco-sustainable source:
Anco Roots are hand-harvested in protected areas to ensure there is no damage to the roots

Only the tuber of the root is harvested, which then sprouts again

They are limited to a responsible number each year, keeping the ecological impact to a minimum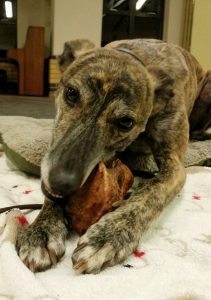 Long-lasting

100% completely natural product

Pure, durable, and environmentally friendly

100% untreated natural tree root
Roots for dogs: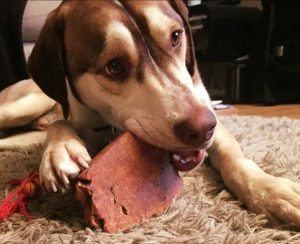 Chewing releases feel-good chemicals from the brain and keeps dogs happy, busy and using up energy. Anco Roots are a long-lasting chew that your dog will love.  They are suitable for dogs of all ages, including puppies who are teething.
Anco Roots are safe and won't splinter or chip.  They clean the dog's teeth and naturally, they don't contain additives or preservatives. As with any chews, always supervise your dog.  Make sure your dog is gnawing and not bearing down hard.  Do not leave in the elements.
Anco Roots for birds:
Roots serve as natural beak trimmers for your budgie, parrot or cockatoo!
Anco Roots for small furries:
Roots are also suitable for rodents (e.g. mouse, rat) and rabbits for stimulation and as a natural toothbrush.
Sizes:
Extra small (weighing between 65 and 100g)

Small (weighing between 100 and 300g)

Medium (weighing between 300 and 500g)

Large (weighing between 500 and 750g)

Extra Large (weighing over 750g)
Please follow and like us:
Tags: Anco, anco roots, beak trimmer, bird toy, budgie toy, chew roots, dog, dog chew, dog chew bar, mouse chew, puppy chew, puppy teething, rabbit chew, rat chew, roots