Description
We are excited to sell the Arctic Freeze Dog Toys, made in Canada by HUGS Pet Products. This innovative range of cooling and teething toys contains 100% purified water.  These dog toys are designed to be frozen.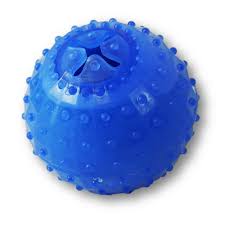 Arctic Freeze toys are soft on the mouth, while durable and strong, therefore providing an icy chilled chewing sensation. The range is ideal for indoor and outdoor play with no leaking and no mess. Furthermore, special areas incorporated within each toy are for treats to be inserted, adding extra interactive fun, too!
This toy is not suitable for destructive dogs.  As with all treats and toys, it is important to supervise use.
Approximate sizes of the Arctic Freeze Dog Toys:
In addition, we also sell a range of Hydro Dog Toys, to keep your dog cool in the summer.  Find them here.

Please follow and like us:
Tags: Arctic ball, arctic dog toys, cool dogs, cooling dog toys, dog, dog ball, dog toys, frozen ball, frozen dog toys, ice dog toys, puppy toys, summer dog toys, teething toys