Description
Beco Michelle the Monkey is stuffed with fibres made from recycled plastic bottles, which makes her extra soft as well as eco-friendly. Whether your dog enjoys a toy to wrestle with or cuddle up to, this plush toy offers the best of both worlds! She even has an irresistible squeaker inside, and her covers are double cross stitched making them especially durable. Soft toys are very important for dogs to own, but many owners cannot purchase them as the material comes apart in seconds.  This product is tougher than many of the soft dog toys on the market.

Benefits of Beco Michelle the Money
Stuffed with recycled plastic bottles
Squeaker inside
Double stitched for extra durability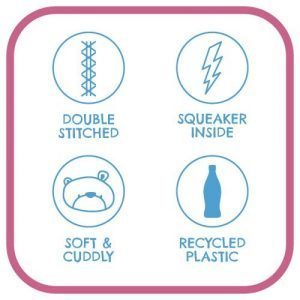 Sizes of the Beco Michelle the Monkey:
Medium: approximate length 21cm.  Suitable for breeds such as Cocker Spaniel, Miniature Labradoodle.

Large: approximate length 26cm.  Suitable for breeds such as Golden Retriever, German Shepherd.
Not a chew toy!  As with all treats and toys, it is important to supervise use.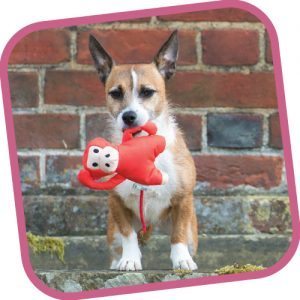 We sell many toys in the Beco Eco range.  Take a look at the other options, here.
Pet Necessities' recommends this product for:
Motivating and rewarding your dog during training
Teaching your dog how to play with toys
Please follow and like us:
Tags: Beco, Beco dog toy, beco dog toys, Beco Eco Toys, beco michelle the monkey, Beco Monkey, dog, dog monkey, dog soft toys, dog toy, dog toys, dog training reward, dog training toys, Michelle the Monkey, plush dog toys, retrieval toys, soft toy, squeaky dog toys