Description
An interactive toy that dispenses food or treats as it rolls around the floor.  Great for keeping your rat/ferret/chinchilla amused and stimulated.
Can be adjusted to vary the level of difficulty.
As with all treats and toys, it is important to supervise use.
Approximately 3 inches in diameter.
Supplied in a variety of designs, which unfortunately cannot be specified when ordering.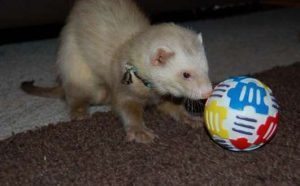 Please follow and like us: